KMSA MOTORSPORT N , TCR ジャパンシリーズにデビュー
The Elantra N TCR will be driven by KMSA CHOI JEONGWEON from round 3.
CHOI JEONGWEON, an N Fluencer of the Hyundai N brand, delivers the excellence of Hyundai Motor's N brand to the Japanese motorsport market and expects a great race with Japanese drivers.
CHOI JEONGWEON said, "I'm so excited just to participate in the Japanese circuit with a Korean race car, and it's a circuit that I've never run before, but I'm preparing to have a fun race with my fellow athletes through rapid adjustment."
The KMSA MOTORSPORT N said it is preparing to participate in the full season from the Motegi
Race in August 2023 to the race in 2024, and provides a real-time live streaming service to provide more attractions with TCR JAPAN fans.
He will make his debut in the third round of the mobility resort Motegi on August 19-20.
Elantra N TCRは、TCR JAPAN第3戦からKMSAチェ・ジョンウォンがドライブします。
ヒョンデ NブランドのNフルエンサーであるチェ・ジョンウォンは、ヒョンデ自動車のNブランドの卓越性を日本のモータースポーツ市場に伝え、日本人ドライバーとの素晴らしいレースを期待しています。
チェ・ジョンウォンは「韓国のレーシングカーで日本のサーキットに参加するだけでとても興奮しており、これまで走ったことがないサーキットですが、仲間たちと楽しいレースができるように準備しています」と語りました。
KMSA MOTORSPORT Nは、2023年8月のもてぎレースから2024年レースまでのフルシーズン参戦に向けて準備を進めており、TCR JAPANファンにより多くの魅力を提供するためにリアルタイムライブストリーミングサービスを提供することも発表します。
8月19~20日のモビリティリゾートもてぎTCRJ第3戦でデビューします。
About KMSA MOTORSPORT N
Since its foundation in 1998, it has consistently participated in domestic and foreign races to developrace vehicles, test them, and train drivers, contributing to the development of motorsports. It gainedmore attention by participating in the 2018 TCR KOREA in Korea
1998年の設⽴以来、⼀貫して国内外のレースに参戦し、レース⾞両の開発、テスト、ドライバーの育成を⾏い、モータースポーツの発展に貢献。2018年に韓国で開催されたTCR KOREAに出場し、さらに注⽬を集める。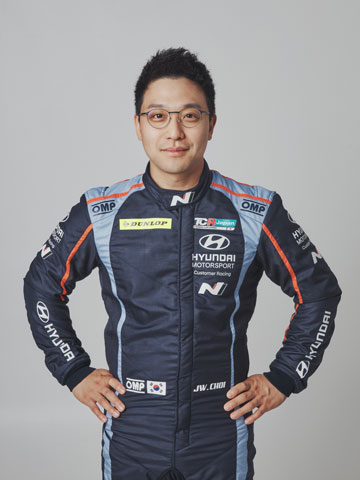 CHOI JEONGWEON's profile
2015-2016
CJ Superrace Shell helix 1600 class,    
HANDS Motor Sports 86 Class Runup
2020- 2021
Super Race GT-1 Class Runup